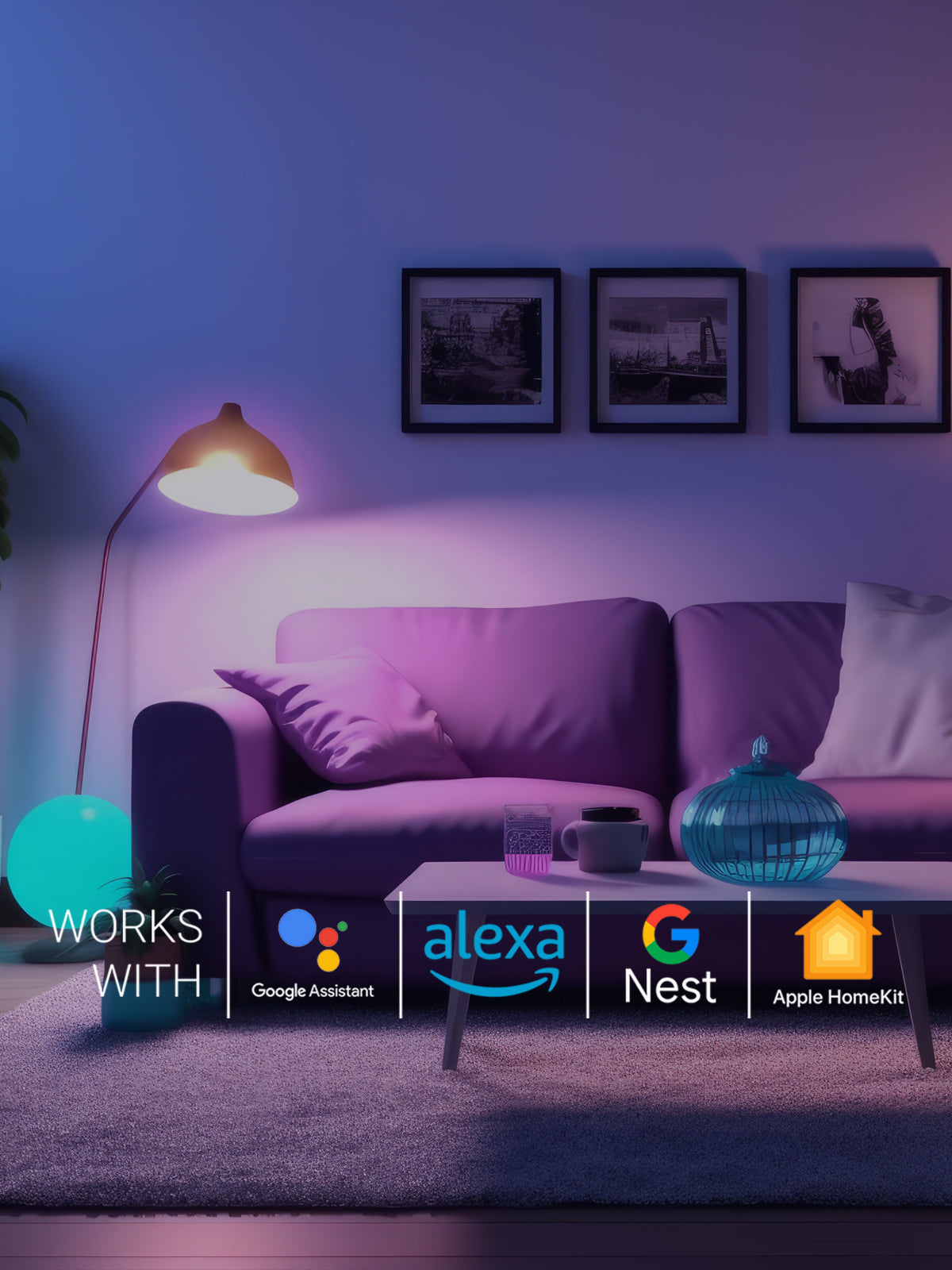 Click for Philips Hue Wireless Smart Switch
Control your smart lights with an even smarter switch
CLICK FOR PHILIPS HUE
---
Control your Philips Hue Bulbs the traditional way. Stop using duct tape or signs to prevent others from causing you to lose control of your lights! This Wireless Smart Switch connects easily through the Hue app, and is self-powered with kinetic energy so you never have to change out the batteries, ever! Replace your original switch or mount the wireless switch to any hard surface. Works with Google Assistant, Amazon Alexa, Google Nest, and Apple Homekit.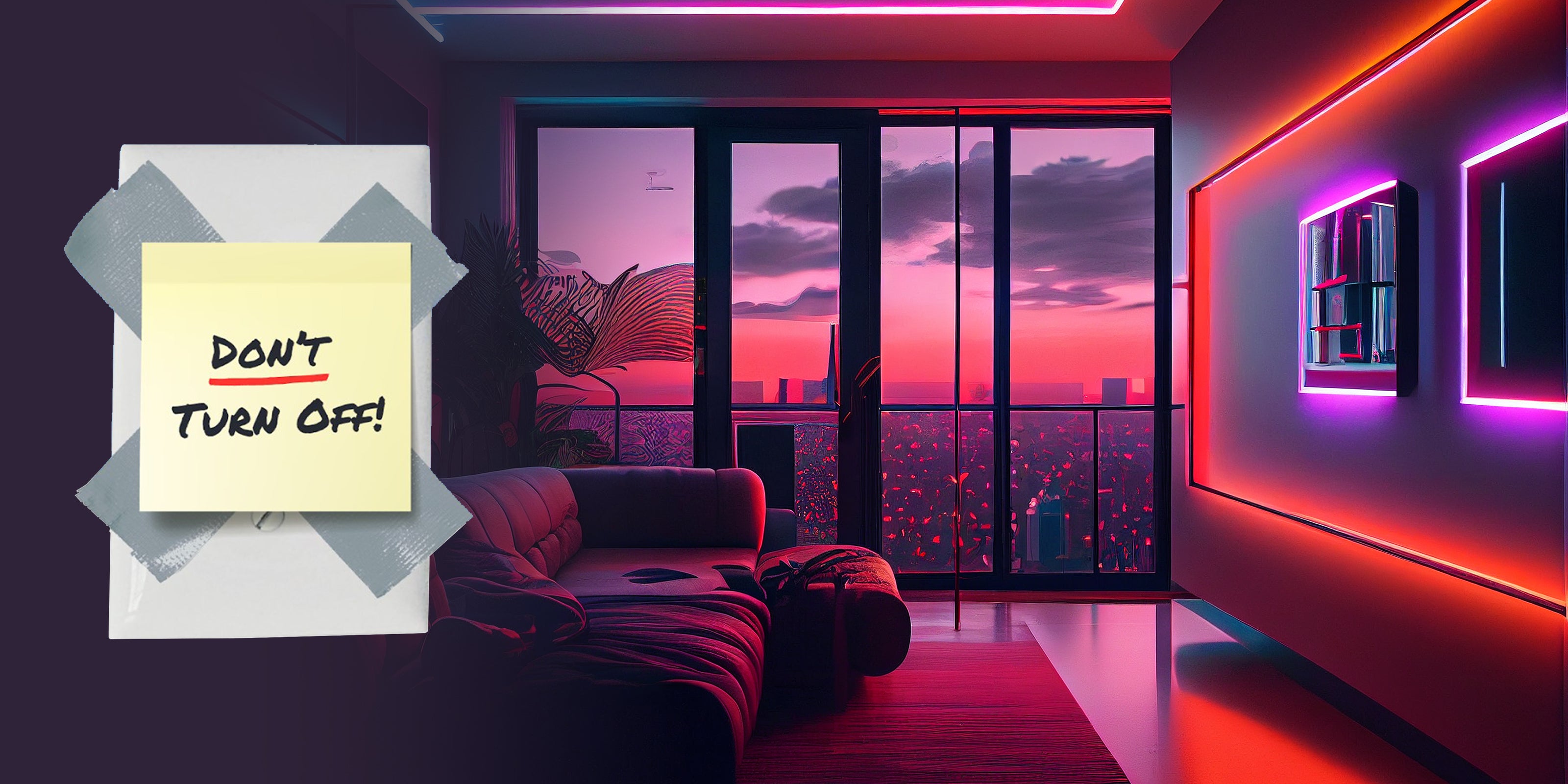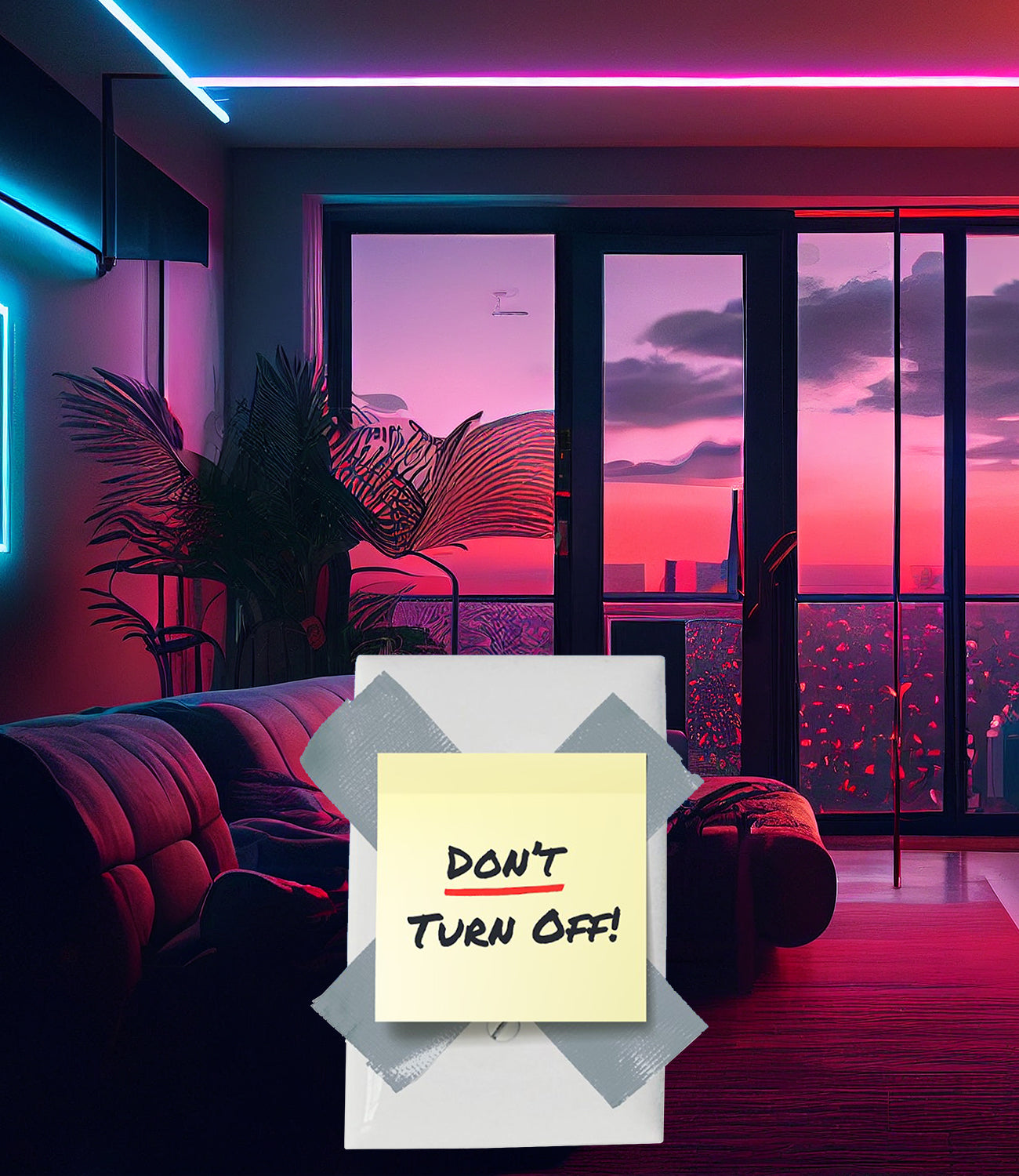 HAVE YOUR SMART LIGHTS AND YOUR SWITCH TOO
Never lose control of your smart lights again!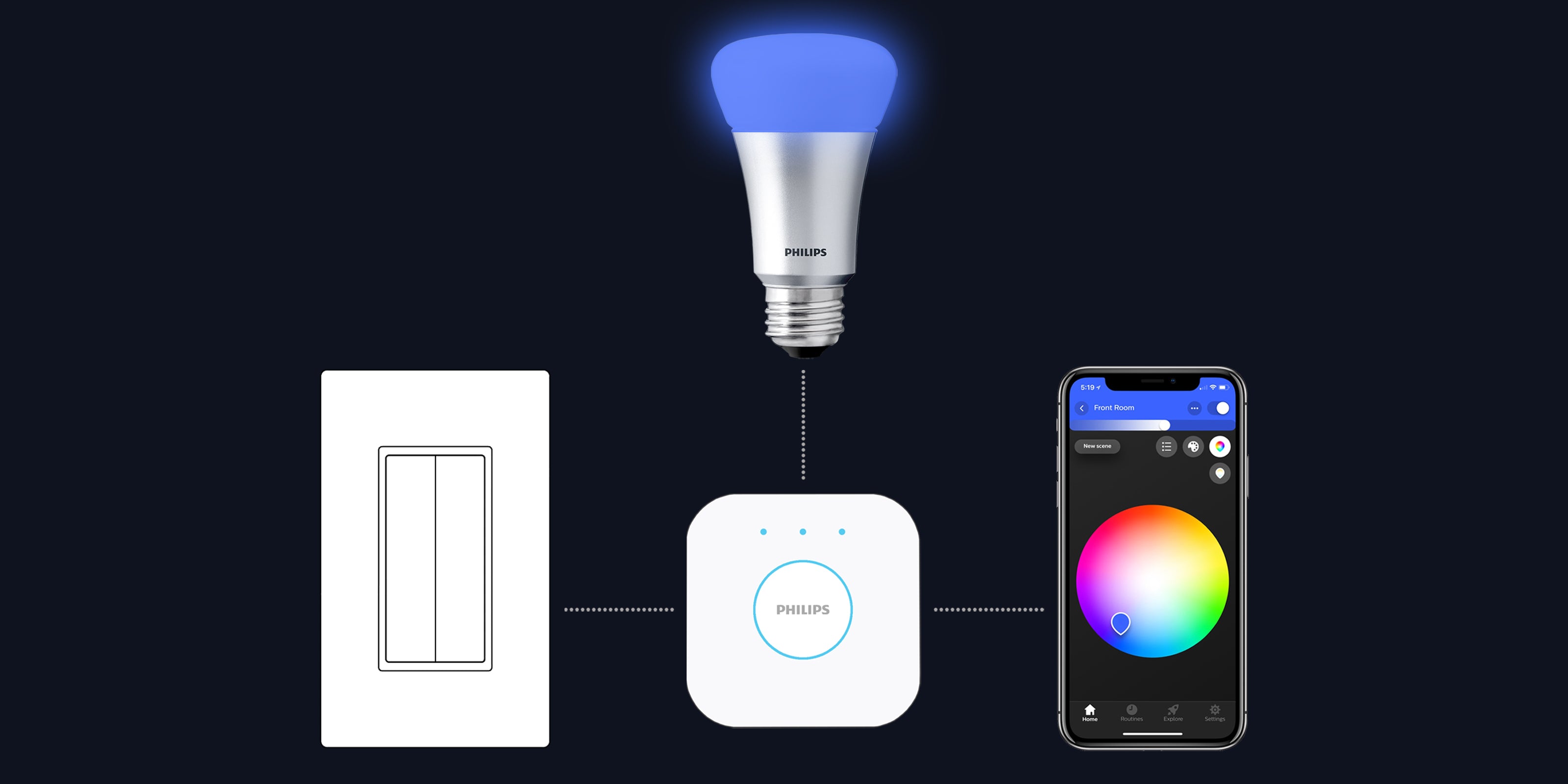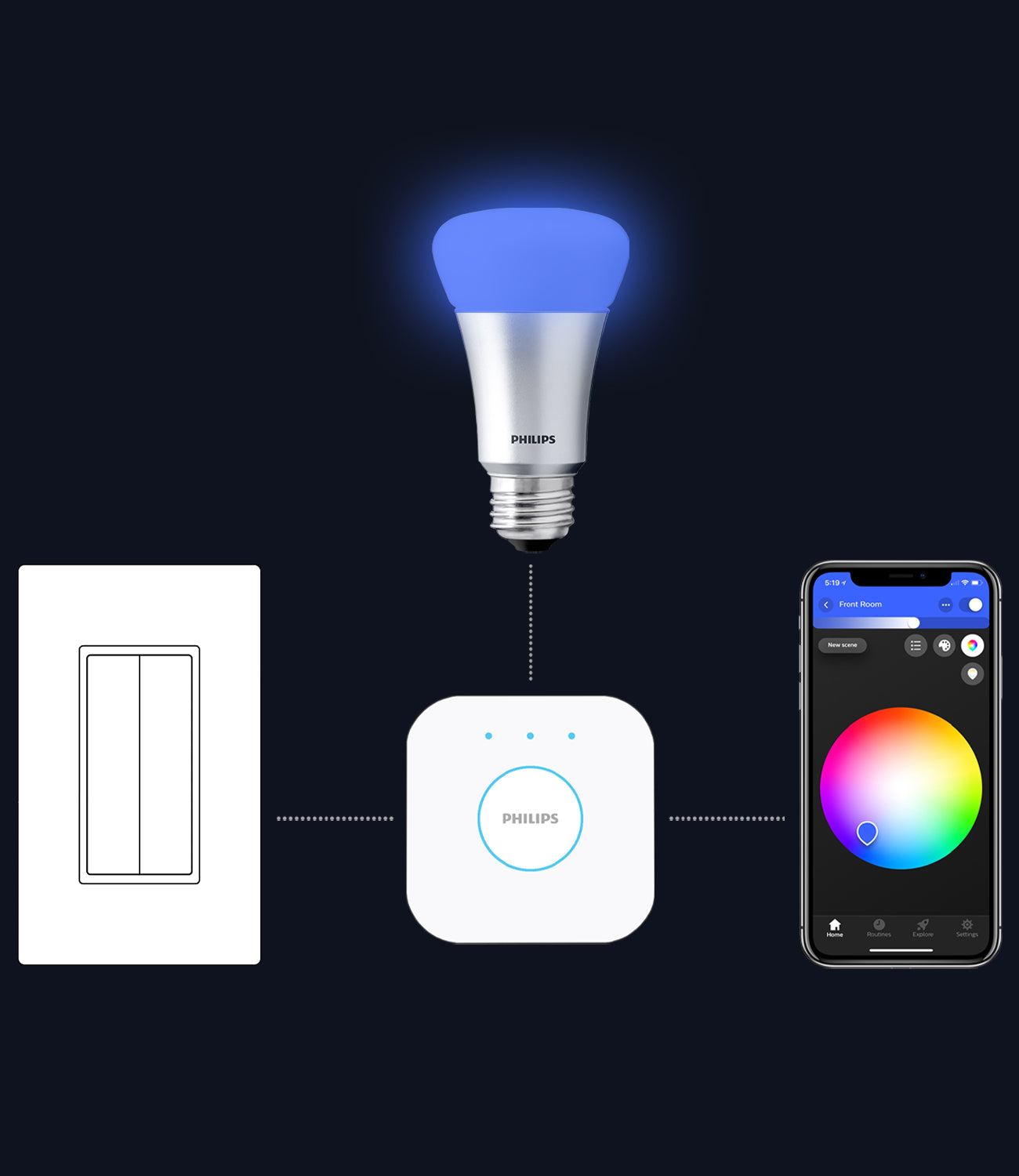 Wireless Smart Light Switch
Powered by kinetic energy, sending a signal with each press of the switch.
Philips Hue App
Configure the switch to allow on/off, dim, and/or scene control of Hue Lights.
Philips Hue Bridge
Giving you control of your lights from your smart switch and smart device.
Custom Options Using Apple's HomeKit
Using the Philips Hue Bridge, the Click for Hue can be used with any HomeKit compatible scene or device, including speakers like Sonos or HomePod, outdoor plugs or sprinklers. Activate your favorite scene at the simple push of a button.
Click for Philips Hue Wireless Smart Switch
Additional Information
EVERYTHING IS INCLUDED
To add a traditional light switch to your Hue system, reach for Click.
Click for Philips Hue includes a self-powered, battery-free wireless switch, both a single and double-rocker insert,
and a wire nut in case you wish to bypass an existing switch.
Just place the switch where you'd like it, connect to the Bridge, and you're all set!
If you are not 100% satisfied with your purchase, you can return the product and get a full refund or exchange the product for another one, be it similar or not. You can return a product for up to 30 days from the date you purchased it. Any product you return must be in the same condition you received it and in the original packaging.
This product is warranted against defects in materials and manufacturing under normal use in accordance with instructions and specifications published by RunLessWire, for a period of five (5) years from the date of purchase by the End User. In the event of a product failure due to materials or workmanship, RunLessWire will repair or replace the defective product. For warranty service, contact RunLessWire for a Return Authorization and return the defective product, shipping prepaid, for prompt repair or replacement.
RunLessWire ships Monday through Friday excluding holidays. The shipping cut-off time is 2pm MST. Orders placed after 2pm MST will be processed the next business day. Shipping is via USPS First class or Priority mail depending on the quantity. Typical delivery times are 3-5 business days from date of order. Shipping price and delivery time will vary on international orders.
Range — 30-100 ft or 10-30 m (typical)
Frequency — 2.4 GHz (ZigBee channels 11-26)
Power Supply — Self-generated when switch is pressed
Buttons — 4 Buttons (2 rockers)
Dimensions — 2.75(W) x 4.5(H) x 0.62(D) inches
Operating Temperature — -13° to +149°F (- 25° to + 65°C)
Radio Certifications — Certified according to FCC and IC and CE regulations
Addressing — Factory set unique ID
Can I dim my Philips Hue bulbs with Click?

Yes. To dim your lights with Click, press and hold the rocker after configuring the "hold" option in the Philips Hue App.
Can I manage multiple Philips Hue scenes with a single switch?

Yes. The default dual-rocker configuration offers four buttons for accessing your four favorite scenes.
Can I use the Click switch outside?

Yes. Click for Philips Hue switches can be installed in any dry location, inside or outside.
Will my Click switch stop working if my internet connection goes down?

No. Click for Philips Hue communicates with bulbs using only the Bridge. No internet connection required.
Can I cycle through scenes or access more advanced configuration options?

Yes. The third party app HueDynamics supports the Click for Hue and offers advanced configuration options. Check it out!
Can I control multiple bulbs with one switch?

Yes. Click switches control all bulbs in a single room as configured with the Hue App.
Can I control lights in multiple rooms with one Click switch?

Yes. Each button on the Click for Philips Hue switches can be configured to control a different room with the Hue App.
How do I configure my Click switch in the Hue App?

Navigate to: Settings -> Accessory Setup -> Friends of Hue switches, then select existing switch or add a new one.
Is the Click for Hue compatible with standard decor style faceplates? Can it be installed next to other switches in multigang configurations?
Does the Click for Hue work with 3-way or 4-way switches?

Yes. Use multiple Click for Hue switches to control Hue lights from multiple locations.
Who do I contact for customer support?

Email us at support@RunLessWire.com or message us through our Contact Page.